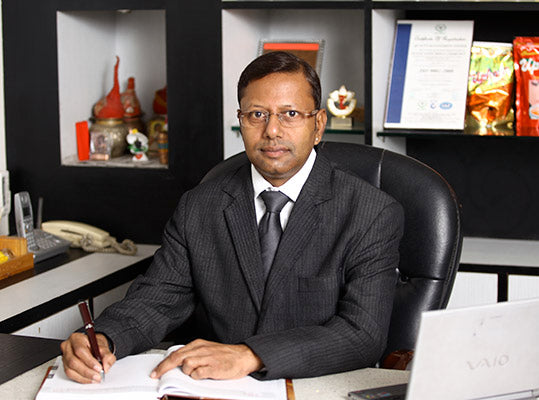 ABOUT US. WHAT WE DO
Who We are?
The Dugar Group's family tea business in Assam started with Shree Hanuman Bhandar in 1948. Its fund of goodwill encouraged the Group to launch packaged tea in 1988. When Tea Auction Canter was established at Guwahati in 1970, Shree Hanuman Bhandar become one of the first registered buyers to join the GTAC. The family business came of age in 1993 with the establishment of Dugar Consumer Products Private Limited (DCPL) exclusively for blended and packaged tea.
The company has come a long way since then, extending years of quality service to major player of the tea industry.
Armed with a state-of-the-art blending unit and a sophisticated tea-testing facility manned by professionals, it is now regarded as one of the most reputed tea blending and packaging houses in the country today. DCPL's factory office and blending unit is at Amingaon off the National Highway.
In just eight years, DCPL has created a niche with its Uphaar range of blended teas, packaged in tune with the demands of the modern consumer. Each package caters to a specific segment of the market and comes in different forms metalized poly pouch, metalized poly zipper, stand pouch, carton and pet jar. The attractive packs conform to the specifications laid down by the Tea Board of India, preserving the freshness of Assam and Darjeeling teas within.
We owe it all to the cup that cheers. And of course, you.
Uphaar is all about your love for the miracle golden drink, strong Assam garden fresh tea. With a vigorous legacy spanning over 30 Years, We offer the finest blends from high grown Tea estates.
We pioneered setting up specialty tea brand by the name Te.Cha Tea and serving over 35+ blends.
Tea was first referred to as ``the cup that cheers but not inebriates`` by George Berkeley, the Irish Bishop of Claoyne. The phrase was later popularized by William Cowper in his poem ``The Task``.