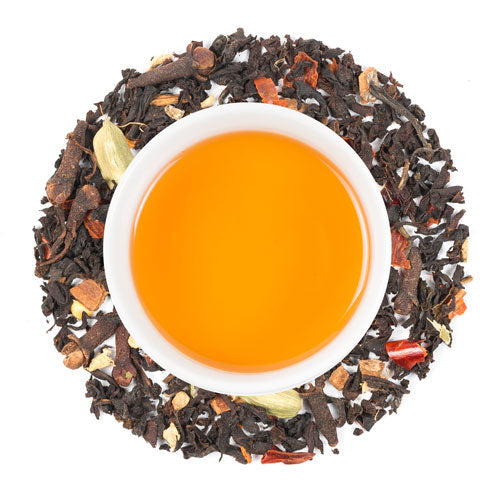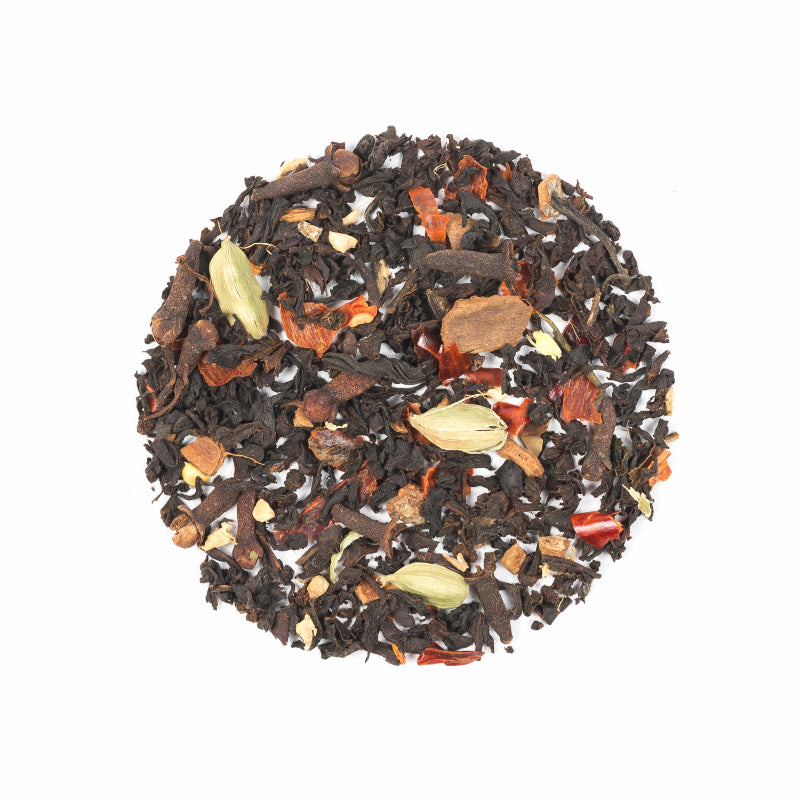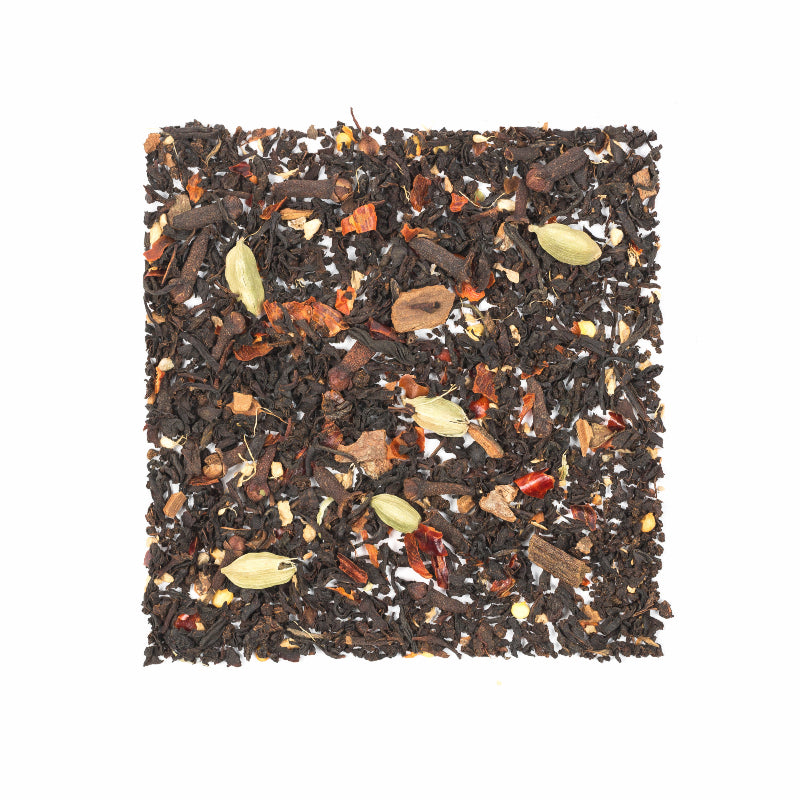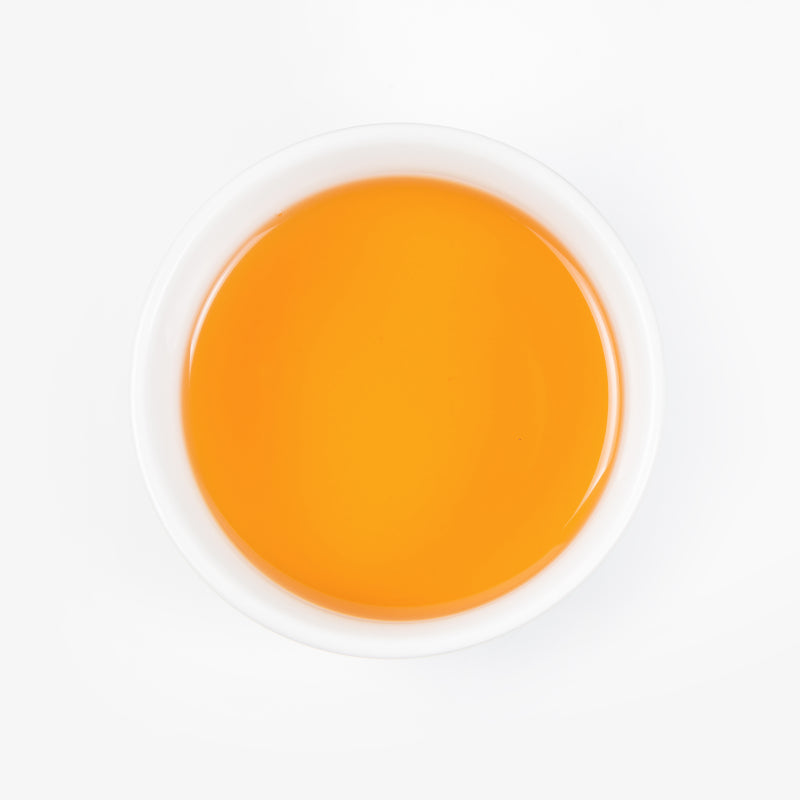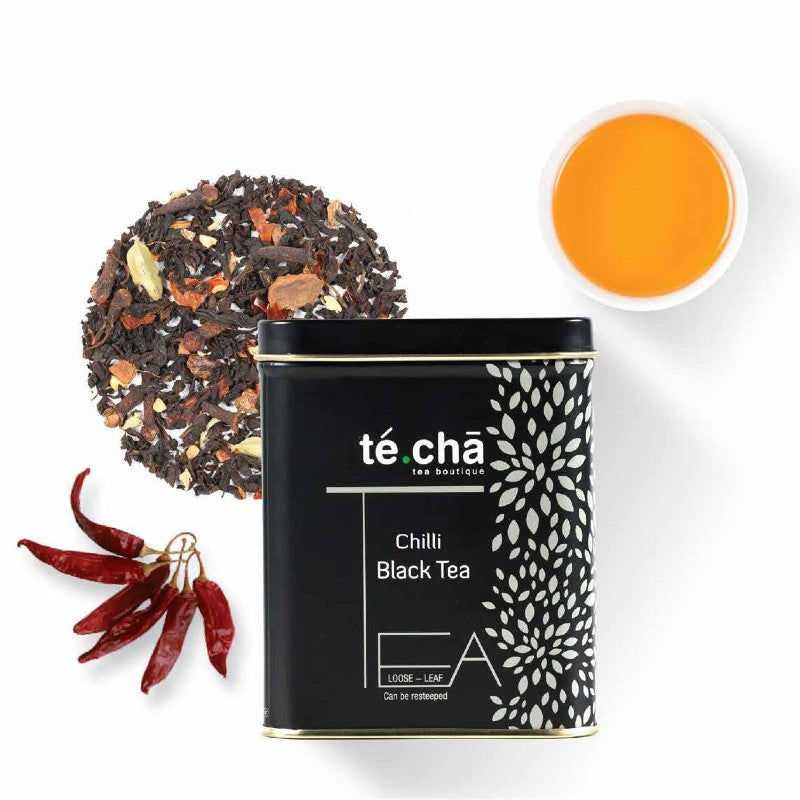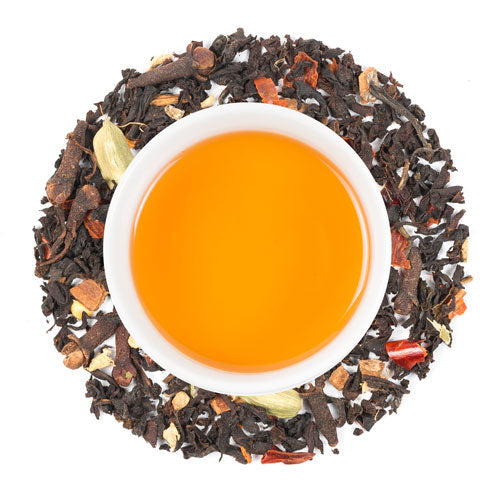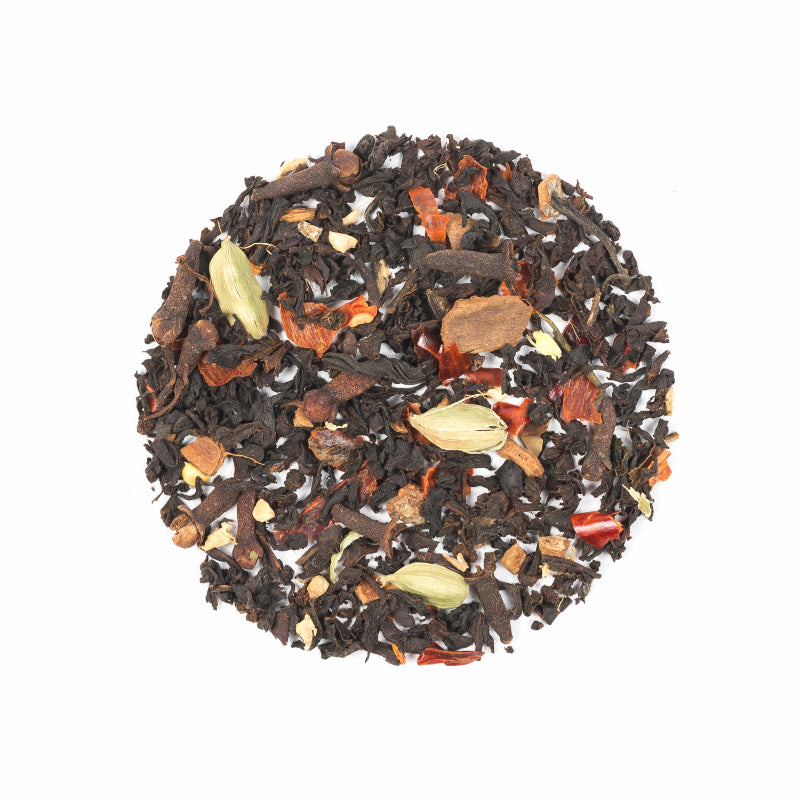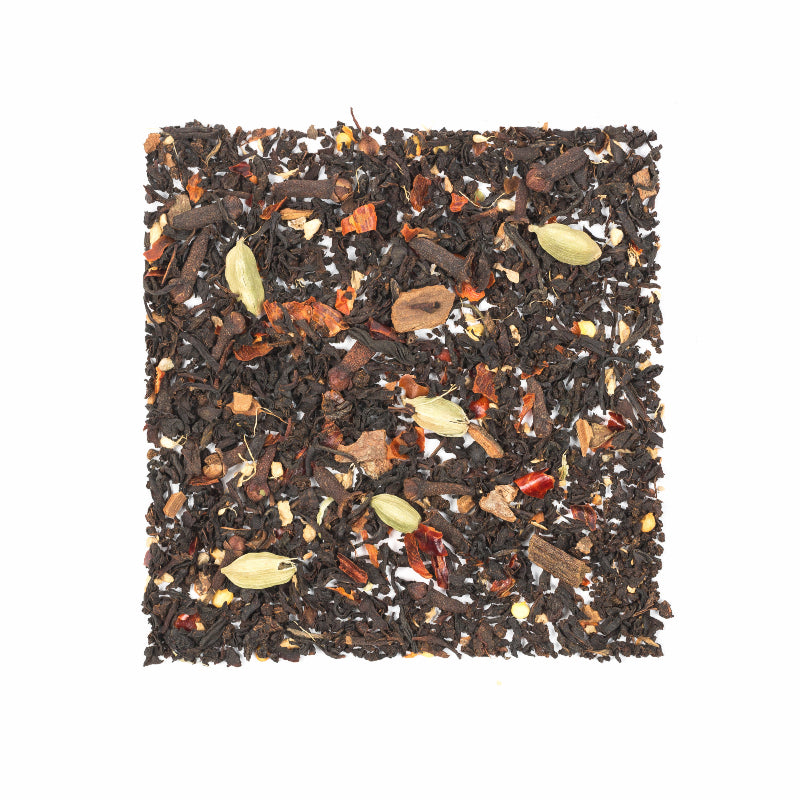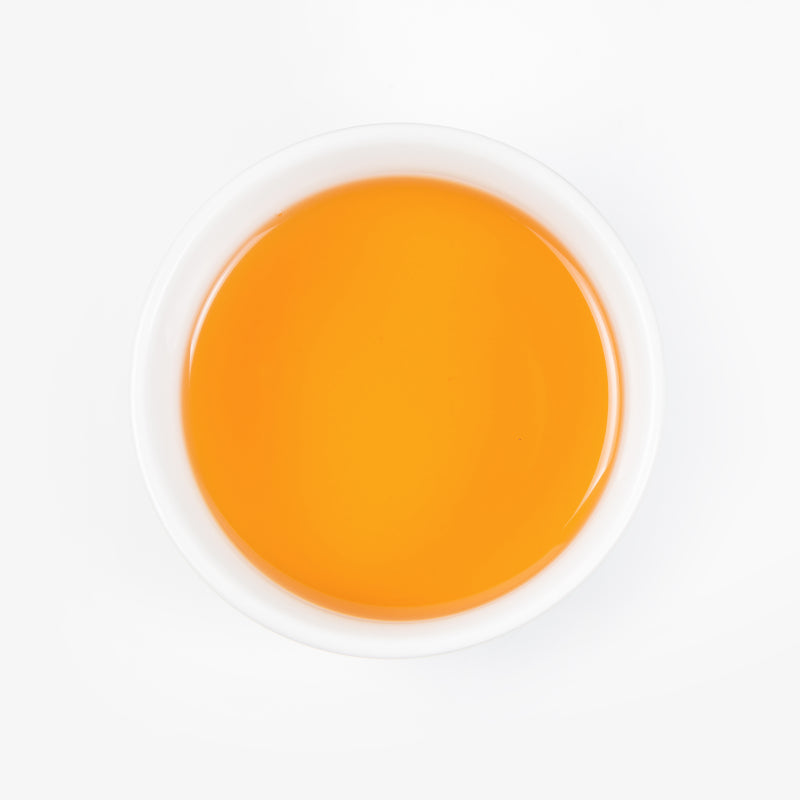 100% Natural Ingredient
Freshly Blended
Spicy Notes
The Fiery Essence of Chilli Black Tea
Te.Cha's Chilli Black Tea is meticulously crafted, blending premium Assam black tea known for its malty depth with a touch of fiery chilli flakes. As the tea steeps, the aroma is a captivating mix of earthy black tea notes and a hint of chilli's warmth. The first sip is a revelation – the familiar black tea base gives way to a gentle wave of heat that builds steadily, leaving a lingering tingle on your palate. It's a symphony of flavors, both comforting and exhilarating, that will leave you wanting more.
Why Choose Te.Cha Chilli Black Tea?
Unforgettable Flavor Profile: Experience a unique blend where the rich black tea meets the invigorating chilli heat, creating an addictive contrast.

Adjustable Spice: Control the intensity to your liking. Add more chilli flakes for a fiery adventure or just a touch for a subtle warmth.

Visually Stunning: Witness the vibrant black tea leaves and the crimson chilli flakes dance in your cup, a feast for the eyes before the taste buds.

Versatile Brew: Enjoy it hot or iced, on its own or with milk and honey for a creamy twist.

Perfect for Every Occasion: Start your day with a fiery kick, warm up on a chilly evening, or add some spice to your afternoon tea ritual.
Beyond the Spice: Unlocking the Potential of Chilli Black Tea
Te.Cha's Chilli Black Tea is more than just a taste thrill; it offers potential health benefits:
Boosts Metabolism: Chilli peppers may help increase metabolism and thermogenesis, potentially aiding weight management.

Rich in Antioxidants: Black tea is packed with antioxidants that protect against free radicals and may reduce the risk of chronic diseases.

Improves Circulation: Chilli's heat may stimulate blood circulation, keeping you warm and energized.

Aids Digestion: Black tea may help soothe an upset stomach and promote healthy digestion.

Stress Relief: The endorphin release triggered by chilli can have a stress-relieving and mood-boosting effect.
Experience the Hotness With Te.Cha's Chilli Black Tea
When you choose Te.Cha's Chilli Black Tea, you're choosing a flavor revolution. We are passionate about handcrafting teas that push boundaries and ignite taste bud adventures. Our commitment to quality and sourcing ensures that every cup is an experience.
Embrace the fiery spirit and awaken your senses with Te.Cha's Chilli Black Tea. Place your order today and let the heat transport you to a world of flavor where black tea meets spice in a harmonious dance.
Product Advantages
IMPROVES BLOOD CIRCULATION : Spices including chili are fantastic for improving blood circulation, aiding in hypertension (high blood pressure) and respiratory problems.
AID IN WEIGHT LOSS : Consuming capsaicin (an active component of chili peppers) could fight obesity by increasing your calorie-burning rate and promoting the breakdown of fat.
BUILDS IMMUNITY : Chili has been used throughout human history to build immunity, fight colds, soothe ulcers, and help to detoxify the body.
DETOX AID : The warming effects of the chili promote quick and efficient cleansing of the bloodstream, pushing toxins out before they cause damage.
Water
150 ml Water
Temp
95° Temperature
Leaves
2gm Leaves
Time
5mins Time
No. of Steeps
2