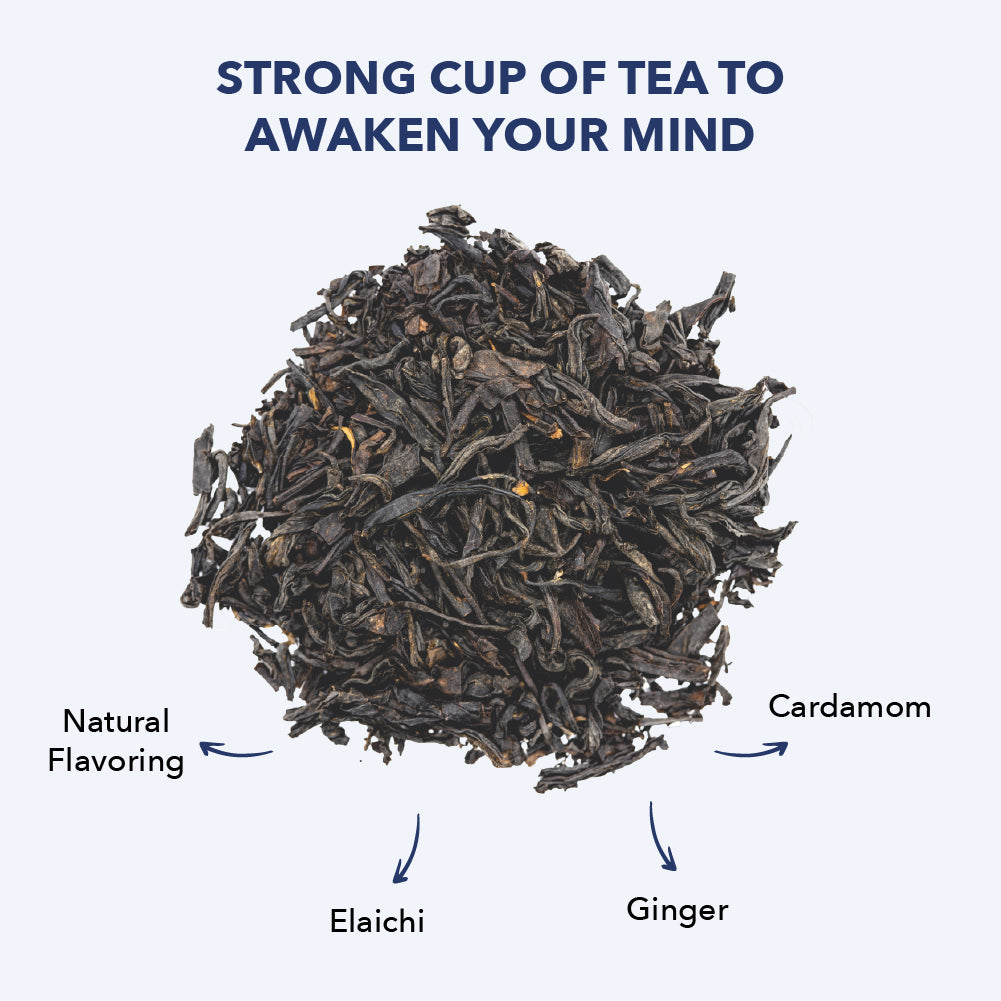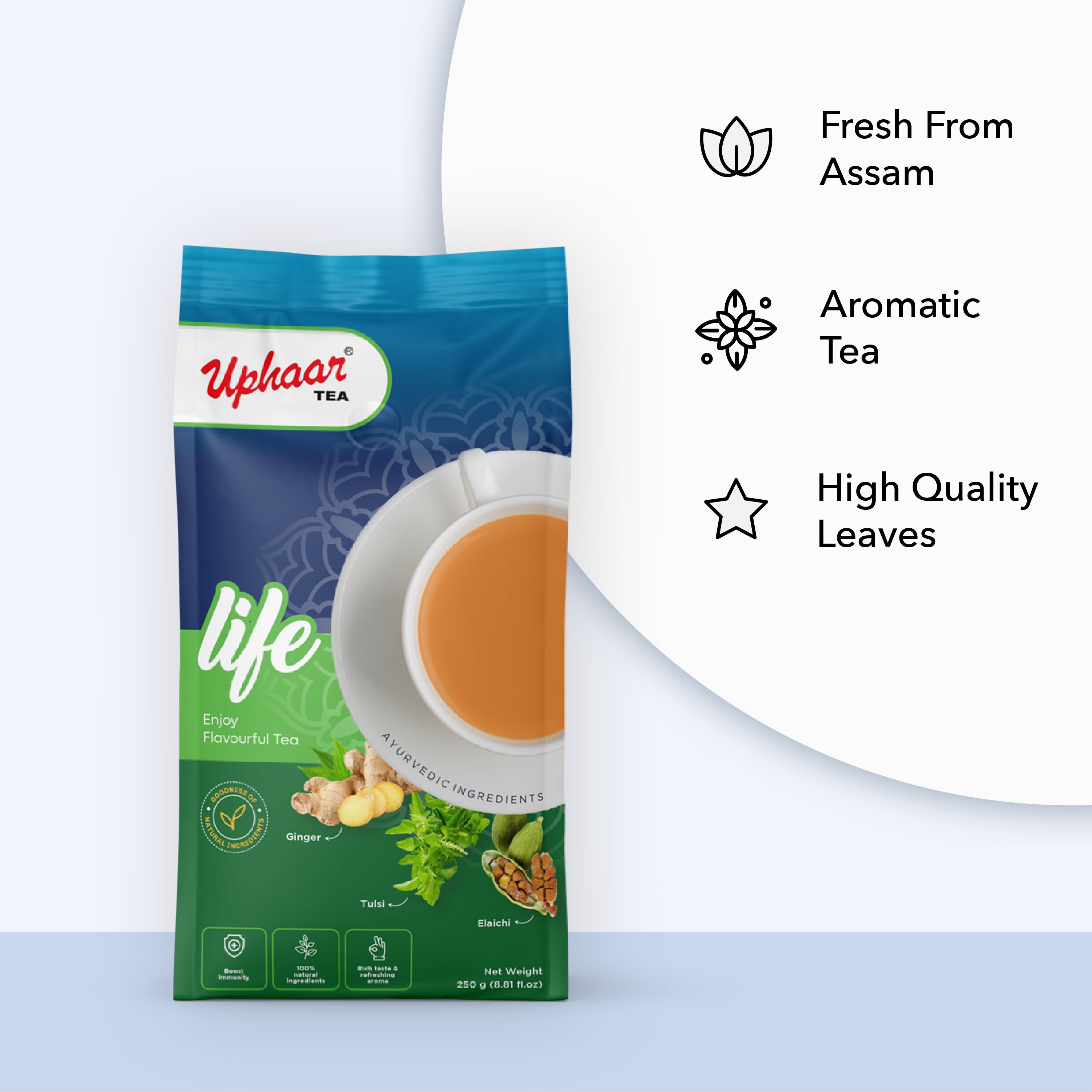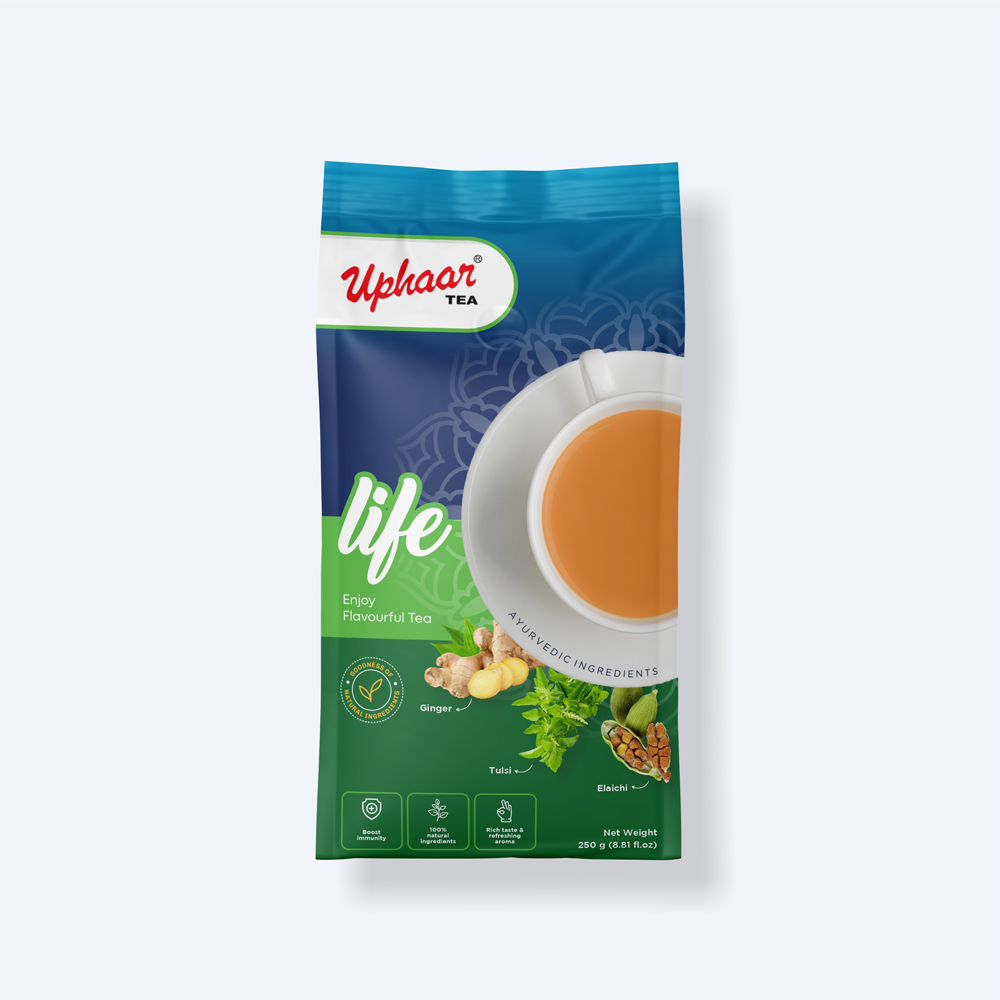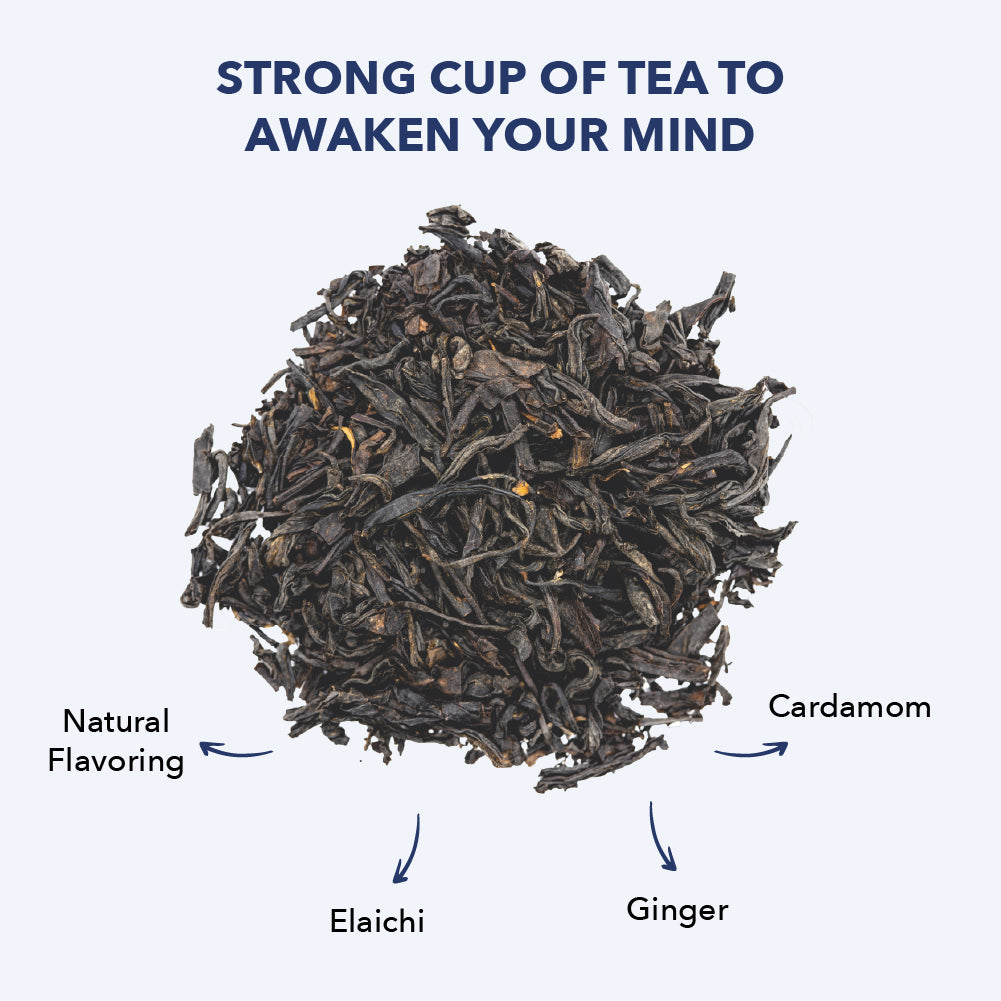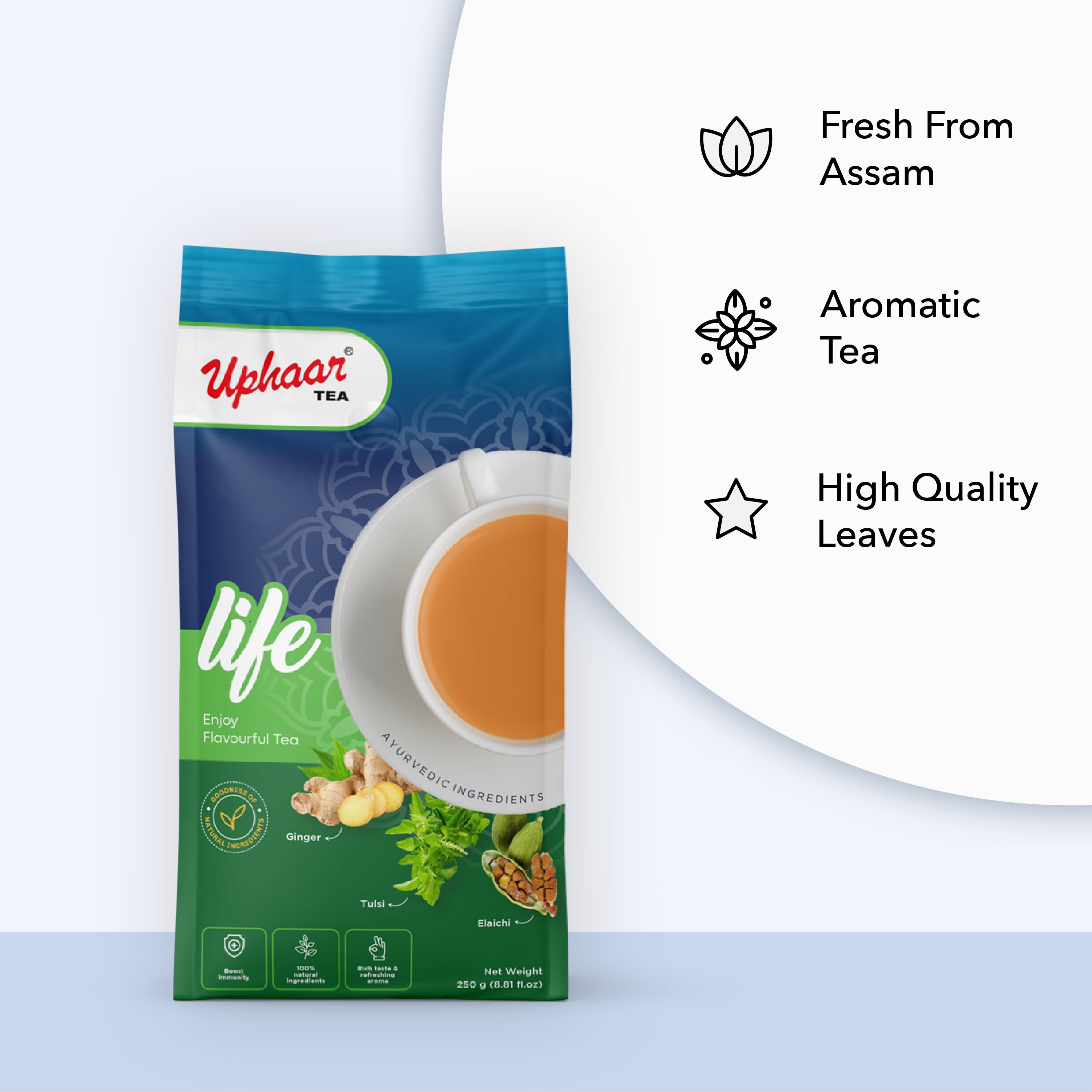 Boost Imunnity
100% Natural ingredient
Rich taste and Refreshing Aroma
The Essence of Uphaar Life Tea
Uphaar Life Tea is a harmonious blend of three Ayurvedic powerhouses: cardamom, ginger, and tulsi. Cardamom, known for its warm, aromatic flavor, adds a touch of sweetness and spice to the tea. Ginger, with its invigorating aroma and zesty taste, complements cardamom's warmth and introduces a hint of pungency. Tulsi, revered for its holistic properties, brings a subtle sweetness and a touch of floral notes to the blend.
Why Choose Uphaar Life Tea?
Premium Quality: We source our ingredients from the finest origins, ensuring that each cup of Uphaar Life Tea delivers an exceptional taste and aroma.
Harmonious Blend: The carefully curated blend of cardamom, ginger, and tulsi creates a symphony of flavors that is both invigorating and soothing.
Health Benefits: Each ingredient brings a wealth of health benefits, making Uphaar Life Tea a wholesome beverage.
Convenient Loose Leaf Form: Our loose leaf form allows you to control the strength and flavor of your tea, catering to your personal preference.
Experience the Ayurvedic Goodness: Embrace the ancient wisdom of Ayurveda with Uphaar Life Tea, a harmonious blend of three Ayurvedic powerhouses.
The Wellness Wonders of Uphaar Life Tea
Uphaar Life Tea is more than just a flavorful beverage; it's a cup of wellness. Every ingredient contributes a plethora of health benefits.
Cardamom: Cardamom is known for its digestive properties, helping to soothe an upset stomach and aid digestion.
Ginger: Ginger is a potent anti-inflammatory, helping to reduce inflammation and relieve pain.
Tulsi: Tulsi, also known as holy basil, is an adaptogen that helps the body cope with stress and improves overall well-being.
Experience the Uniqueness of Uphaar Tea 
When you choose Uphaar Tea's Uphaar Life Tea, you're choosing more than just a beverage; you're choosing an experience. We are passionate about curating a collection of exceptional teas that embody the rich traditions and flavors of India. Our commitment to quality and customer satisfaction ensures that you receive an unparalleled tea experience.
Embark on a journey of flavor and wellness with Uphaar Tea's Uphaar Life Tea. Place your order today and experience the harmonious blend of cardamom, ginger, and tulsi in every cup.